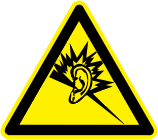 Once upon a time, when I was working at mail order company, my brain stumbled between the phrases "Hello, may I help you" and "Hello, may I put you on hold". What actually came out of my mouth was, "Hello, may I hold you?"

Oh, we all know how to say please and thank you and we may even know which side of the plate the knife and the fork go on, but does anyone ever offer any practical ettiquette advice for dealing with the truly awkward situations that life often finds us in? Well, fear not, The Awkwardness Survival Guide is on the case!

The guide offers advice ranging from the embarrassment of using an inappropriate term of endearment with your mother to how to handle your bewilderment when confronted with an ethnic handshake.

Take heart, fellow traveler; help is but a mouse-click away.