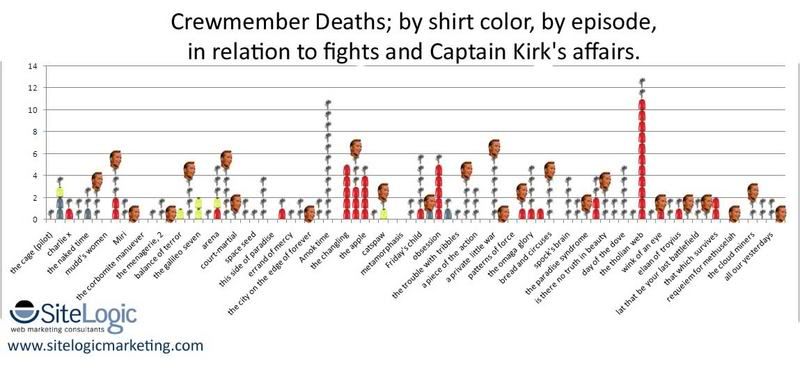 Anyone with the least bit of geek in their blood knows that the reason you're given a red shirt, if your a member of the starship Enterprise, is because it's easier for the ship's laundry to disguise the bloodstains. This factoid has become so well known, in fact, that it has become a cliché.
True geekery looks beyond the cliché. True geekery
analyzes
the data, which is precisely what
The Inside Track
has done.
Their report
tells us, for instance, that if you happen to be a redshirt, your odds for survival improve immensely if you can manage to get the captain laid.