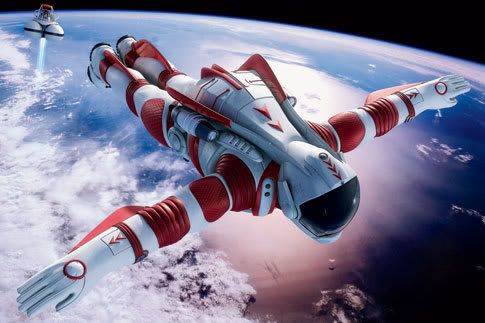 What you see here is an artists conception of an experimental
emergency reentry suit
, that's actually on the drawing boards, which is supposed to give astronauts a last ditch option for returning to earth if their vehicle is incapacitated. The idea is that they literally do a high dive from orbit into atmosphere.
If
Richard Branson
is really serious about promoting
space tourism
, he ought to market this as the next extreme sport.