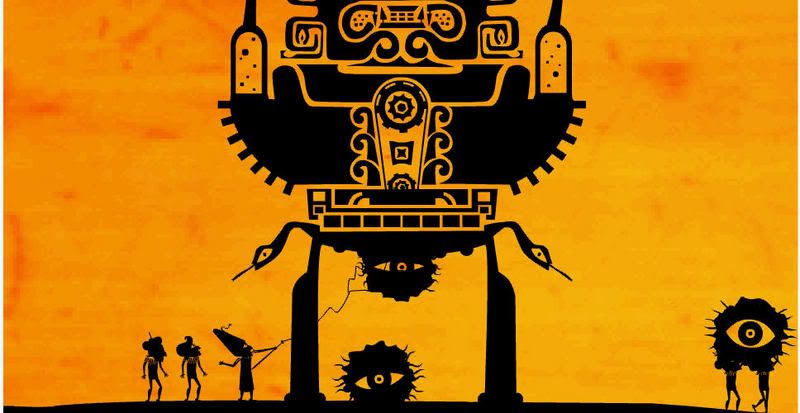 Bendito Machine
is an animated story with a moral. What, precisely, that moral is, I'm not sure. It may be a simple tale of how greed corrupts and destroys, it may be a cautionary tale about the reliance on technology, or perhaps a story about the futility of conflict and nationalism, or maybe even something to do with religion.
Regardless, the iconic animation is beautiful and the story is intriguing even if the precise message is a bit equivocal.
Be warned: this one's a bandwidth buster.