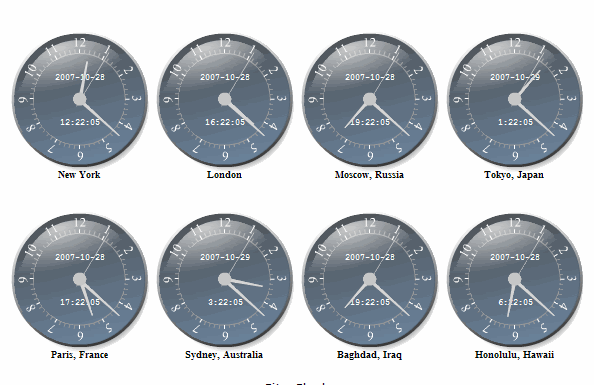 Nothing says "I am a major corporate enterprise" like having a wall full of clocks set to different international times.
Now, thanks to the internet, you can get
that very same feeling
from the comfort of your own home. I would suggest chomping on a cigar and yelling at your subordinates to complete the effect.*
---
* If you don't have any handy subordinates, pets and/or children may be substituted. It is not recommend that you use spouses or significant others, however.